Candidate for State Board of Education
on the ballot everywhere in Michigan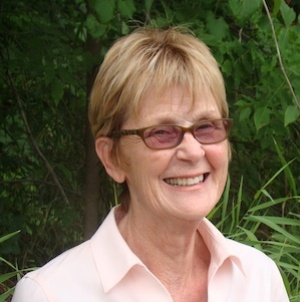 Mary Anne (Mardi) Hering has been a community college teacher for many years in the Detroit Metropolitan area, primarily at Henry Ford (Community) College.
Several generations of people throughout the Detroit metropolitan area have come through her classroom. She has been a long time advocate for students and their families, the custodians and secretaries and other support staff of the college, as well as part-time teachers, who make up the backbone of the teaching staff of all colleges.
A socialist militant, she has been active in organizing in the working class. She is known by many workers and their families, especially at Ford Rouge. She hears every day how the attacks on public education affect their children. She is angered knowing that this society has more than enough money to provide an adequate education to every child. And she has seen just how many students finish their education only to discover there are no good-paying jobs available for them.
Mary Anne's candidacy can give voice to workers who see their children deprived of a decent education because the state cuts money from public education. She can speak for teachers and other employees of the schools systems who are deprived of the means they need to educate children and whose wages and benefits are reduced because of those cuts.
In 2014, Mary Anne was a candidate for the Dearborn School Board to express these same ideas. Together with four other "non-party" candidates, she stood for "A Working Class Fight, a Working Class Policy." Mary Anne ran for the Dearborn School Board, winning almost 10% of the "vote" (which represented 20% of the people who voted). 
Nearly 17,000 people voted for four of these candidates, and another 15,000 for the fifth person, who was uncontested. Despite the fact they ran without a party name on the ballot, they got a hearing, and their joint candidacies let the working class have a voice.
Based on the results in 2014, Mary Anne and the other four candidates, together with many of their supporters, decided to do the work to put Working Class Party on the ballot.
The 50,000 people who signed their petitions to get on the ballot in 2016 attest to this fact: in the working class there are people who understand that the working class needs its own party.