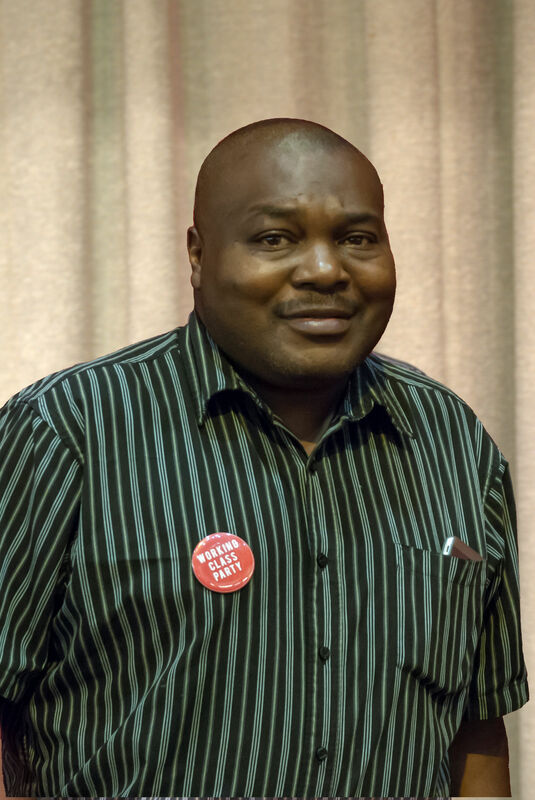 I am running for the State House, district 15, the candidate of the Working Class Party.
I was born in Memphis, Tennessee, but we moved to Detroit when I was two. I've been in Detroit more than 50 years. I went to McGraw Elementary, Tappen Middle School, Mackenzie and Cody High Schools. Dropped out in the 11th grade. Went back when I was 31 or 32 to get my GED, then went online to University of Phoenix, working in Business Administration, then to the Everest Institute, where I received certification in massage therapy. I still take courses at Ashford University on line.
I have two sisters and four brothers, and I share with my sisters and brothers the responsibility for taking care of our mother.
I started working when I was sixteen, paper route and things like that. I've worked ever since, working in the schools as a janitor and maintenance worker, then managing a gas station/repair facility. Like many other people I worked as a security guard at different places. For the last 12 years I have been on Social Security disability, the result of an injury to my back on one of the jobs I had. I still have to take physical therapy.
Social Security is a help, but don't ever let anyone tell you that you live in luxury drawing disability. Because I've been through this, I understand what injuries can mean, and what being out of work means. You have to struggle to keep your head above water.
I love to talk to people, love to find out what their lives are like. It's why I am happy to be a candidate. I like being out on the street campaigning. I like hearing what all these different people say about their lives, and about what they would like to see, what they would do to deal with the problems we face. People have lots of ideas – many more than the politicians in office today.
We are not like the Democrats, not like the Republicans. We are Working Class. People like you and me are the ones who worked our whole lives and built this country. I believe when we come together we can build a better one.